About diyHR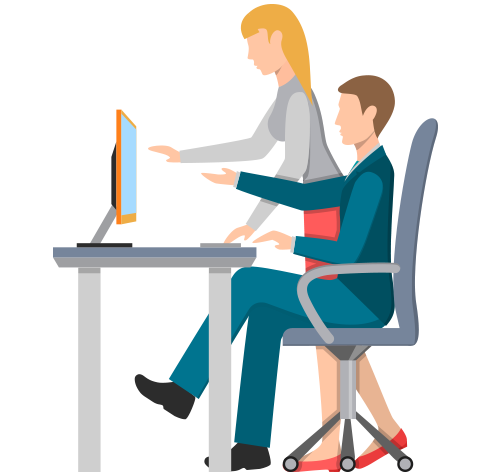 ShareYourHR is a global HR Consulting practice, committed to providing solutions that create Employee Experience. Through its key portfolios of HR Consulting and HR Shared Service, it continues to provide HR solutions that are simple, practical and cost-effective to its customers. Karma is one of India's leading Compliance, Payroll, Temp Staffing & Recruitment Consulting Practices and over the past couple of decades, it has pioneered the use of AI in compliance & the sharing of legal interpretations. It is this enormous expertise that enables the compliance element of the diyHR solution.

ShareYourHR and Karma Management are group companies whose key focus is the India MSME industry. DiyHR unites both vast collective expertise to create & develop a comprehensive Do It Yourself HR Function, specially designed for MSME industry in India. In addition, Dhwani Mehta with his expert knowledge in HR systems has guided the integration of the systems.

The unique trio combination of Design Your HR, Implement Your HR and Yield Your HR, provides MSME with all the means to manage their HR function. Our expertise in different industries has led us to create a mammoth database of job descriptions, policies, forms, letters and KRAs which spread across 19 different industries. Additionally, the option to create and customise a format is available to all users. The second part is a complete and simple HR employee lifecycle management system, which manages all employee data, right from candidate management and incorporates' onboarding, leave & attendance, rostering, confirmation process, employee lifecycle processes, PMS* expenses, payroll, EXIT & F&F. The system is capable of interfacing with any attendance capturing device and also seamlessly manages payroll. The final part is about compliance management, the system is equipped with state-wise reports and registers which are regularly updated. Payroll data is read by the system and challans, registers and reports are auto-generated at the click of a button.

The diyHR system is purpose-built to enable MSME industries to access latest practices in people management and efficiently & effectively manage the HR function. With diyHR cost savings, employee experience and business growth is delivered.